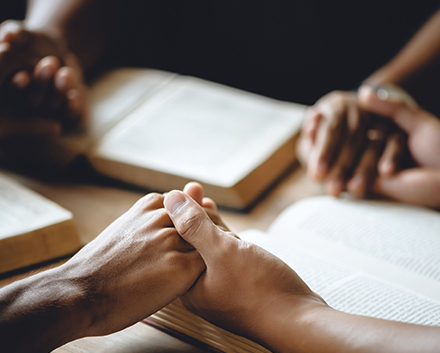 Experience a transformative weekend of rest, reflection, and prayer with InterMission Silent Retreats hosted by The Studion faculty. This directed retreat offers a range of spiritual practices to deepen your connection with God and foster your spiritual growth. Since 2005, these retreats have been providing a unique opportunity for both new and returning participants to recharge and renew their spiritual lives.
Hosted thrice a year
Personal time for prayer, rest, and reflection
Two sessions of one-on-one spiritual direction
Five meals and two nights of comfortable lodging
Access to all the amenities of the retreat centre

Join us for a weekend of peace and quiet in a directed, silent retreat led by members of our faculty. With personal time for contemplative prayer and reflection, sessions of spiritual direction, and all the amenities of the retreat centre, you will leave feeling relaxed, spiritually rejuvenated, and closer to God.